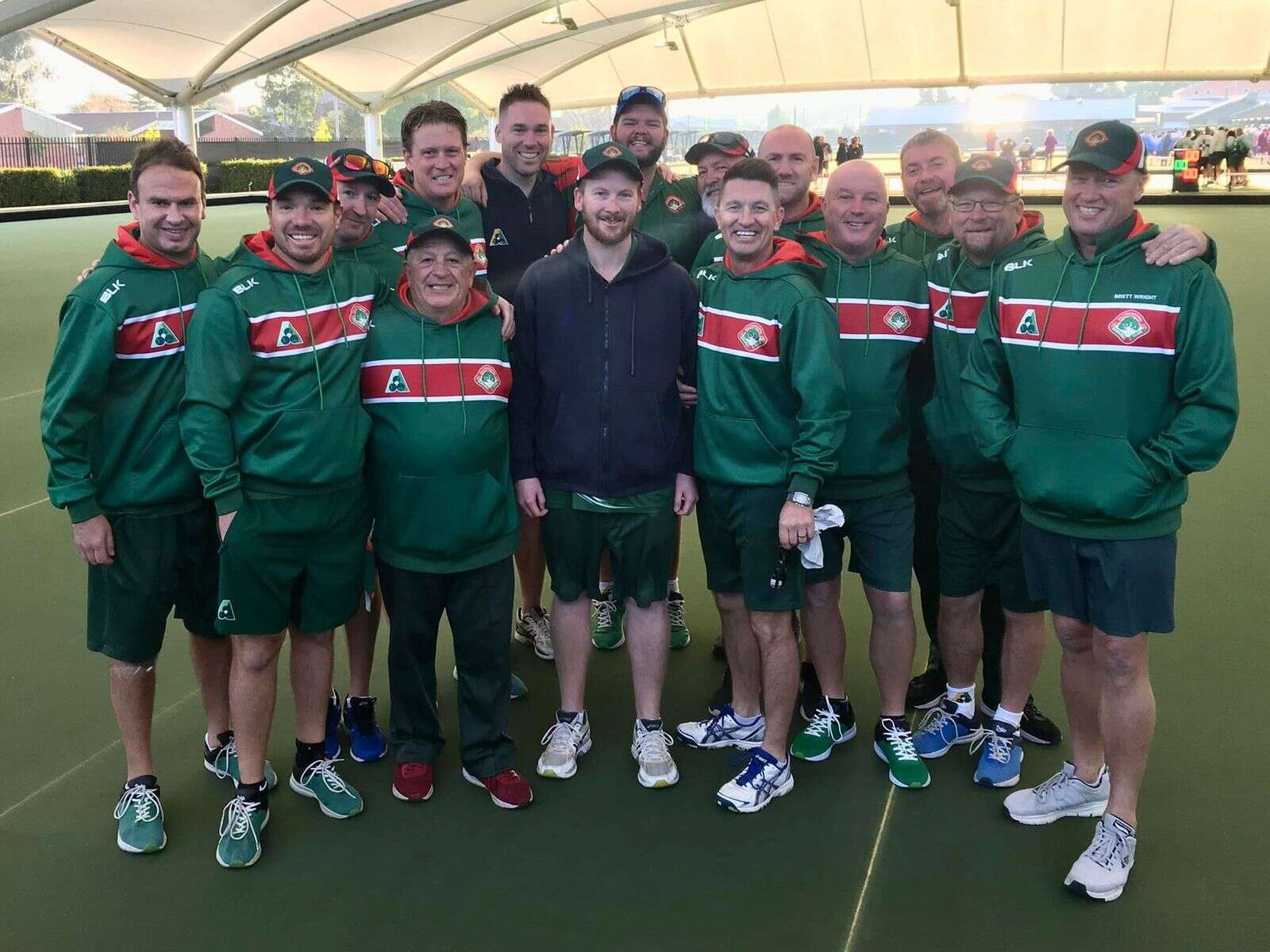 Tallygaroopna and Tatura-Hill Top represent the region at Champion of State Pennant competitions
Tallygaroopna and Tatura-Hill Top bowling clubs proudly flew the Goulburn Murray Bowls area flag this weekend, recording strong results at the Champion of State Pennant competitions at Moama Bowls Club.
A tournament that sees the state's top bowling clubs come together to battle for Victorian supremacy, Tally competed in the weekend pennant division after winning the Allan Matheson Shield in the summer, while Hill Top has been listed in Section B midweek after her Edna Harling Shield triumph.
Playing five games over the two-day competition, the Redlegs finished fourth on the table with a record two wins and three losses, as South Bendigo claimed the championship with a thrilling victory over Ocean Grove in the grand final .
Tatura-Hill Top were brave in their efforts during the midweek competition, finishing third in the standings with a record three wins and two losses, narrowly missing out on the grand final.
The Champion of State Pennant competition marked the end of an era for the Tallygaroopna Bowls Club, with the departure of club stalwarts Matthew Robertson and Liam Crapper for Bendigo.
Taking to social media on Tuesday, the club thanked them for their efforts and wished them well for the future.
"On Sunday we said goodbye to Matt Robertson and Liam Crapper, both players are leaving for South Bendigo," the statement read.
"Robbo has been part of Tally's build for a few years. His experience and leadership have helped the club deliver results on and off the pitch. His character will be missed around the club.
"Liam has only been with Tally for a year but what a year it has been! Dougie you left a mark on the club that no one will forget.
"We thank these high quality bowlers for their service to the club and wish them all the best in Bendigo. You are always welcome at Tally's.
In other news, Moama Steamers are hoping to take the competition called 'T20 bowls' one step further after kicking off their Bowls Premier League 15 campaign on Monday.
Moama, who just finished second to the Sydney Lions at BPL14 at Moama in February, is once again represented by Natasha Van Eldik and Ryan Bester, with four-time BPL MVP Aron Sherriff as the only change, in place of Kevin Anderson.
Ryan Burnett also returned as a coach.
Moama holds a 7-4 record after eight rounds at Pine Rivers Bowls Club in Brisbane, with three Foggernauts wins heading to a tie-break.
The Foggernauts' opening encounter against Tasmania was a blow, falling in one fell swoop in the tiebreaker against the Tridents (6-4, 3-12, 0-1).
A first victory came against the Perth Suns, but again the Steamers needed a tiebreaker to split the difference, securing a three-shot advantage in the 16-10 win.
Moama faced a rampant Brisbane Pirates side on day two, falling 4-17 to a side containing the mercurial Alex Marshall, a player widely regarded as the greatest of all time.
A thriller against Melbourne Pulse in the fourth round also headed to a tie-break, with both teams picking up one-shot victories in each of two sets (3-4, 7-6).
Moama claimed the tie-break 2-0 and added a third win of the tournament against Tweed Heads (8-5, 6-3) before going to another late tie-break against Gold Coast, winning 14 -13.
He then won his seventh-round clash against Adelaide, before losing a pair of games on Wednesday to the Sydney Lions and Tweed Heads.
Eighteen rounds of play will determine the top five to contest the BPL15 finals on Friday 27 May.
BPL15 can be viewed on Fox Sports or Kayo.