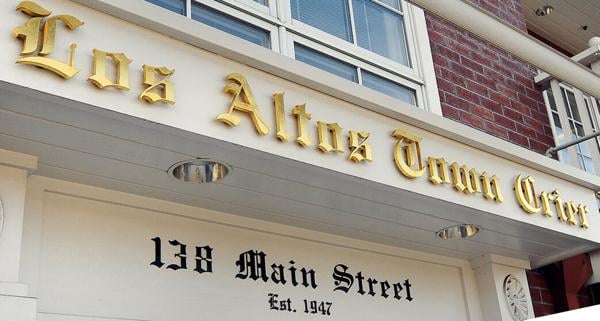 Sports next door | Sports
Hill native named golfer of the week
Last month, Carleton College, Los Altos Hills junior James Berger won the Minnesota Intercollegiate Athletic Conference's Male Golf Athlete of the Week award. The Gunn High grad shot a 3-under 68 at the Wartburg Spring Invitational, surpassing his previous career-low score by four shots. Berger tied for first at the 88-player event. It marked his first weekly conference honor and made him the first male Carleton golfer to win the award since September 2019.
MV Sports Boosters offers scholarships
The Mountain View High School Sports Boosters are accepting applications for the pair of $1,500 scholarships they plan to award to a male and female athlete in college next month. To be eligible, an applicant must be a Mountain View High senior who has competed in two or more seasons of one sport and has a GPA of at least 2.5. The application requires a recommendation from a coach and the writing of an essay. Scholarships can go toward a two- or four-year college, trade school, or qualifying continuing education program. The application deadline is 6:00 p.m. on May 27. For an application, visit mvhssportsboosters.org/scholarships. For more information, email Sports-BoostersMVHS@gmail.com.
Celebration of life for the Long Saturday
The Leo E. Long Celebration of Life luncheon honoring the longtime Los Altos High track coach is scheduled for 1:30 p.m. Saturday in Lincoln. All LAHS track and field athletes and their families, as well as Mr. Long's teachers, coaches and friends are welcome. The school track is named after Mr. Long, who guided the Eagles to multiple Central Coast and State Section titles during his 21 years as a coach. He died in 2020 at the age of 88. The complimentary lunch will be held at the Meridians Restaurant at Orchard Creek Lodge. To sign up and for more information, email Chuck Smart at casmart@msn.com.
Local high schools need coaches
Los Altos High is looking for varsity coaches for football, men's basketball, and wrestling, as well as junior varsity coaches for women's basketball and wrestling. If interested, email Athletic Director Michelle Noeth at michelle.noeth@mvla.net. Mountain View High needs a varsity cross country coach and a women's JV soccer coach. If interested, email Sporting Director Tim Lugo at tim.lugo@mvla.net.
NFHS appeals to sports officials
Due to a shortage of high school officials for nearly every sport, the National Federation of State High School Associations is looking for umpires and umpires nationwide. These are paid positions, the schedules are flexible and training is offered. To apply and for more information, visit highschoolofficials.com.
Free online courses help parents and coaches
The National Federation of State High School Associations offers several free online courses for parents and coaches. Positive Sport Parenting provides information on the importance of appropriate behavior by parents in school sports and the role they should play in ensuring their children have a positive sport experience. NCAA Eligibility is designed to inform high school coaches, administrators, and parents of the initial NCAA eligibility requirements. Social Media aims to help parents and coaches establish clear boundaries and guidelines for the responsible use of social media by their students. Courses are available at nfhslearn.com/courses.
TC invites readers to submit story ideas
If you have an idea for a local sports story or want to comment on the section, email sportswriter Pete Borello at peteb@latc.com.