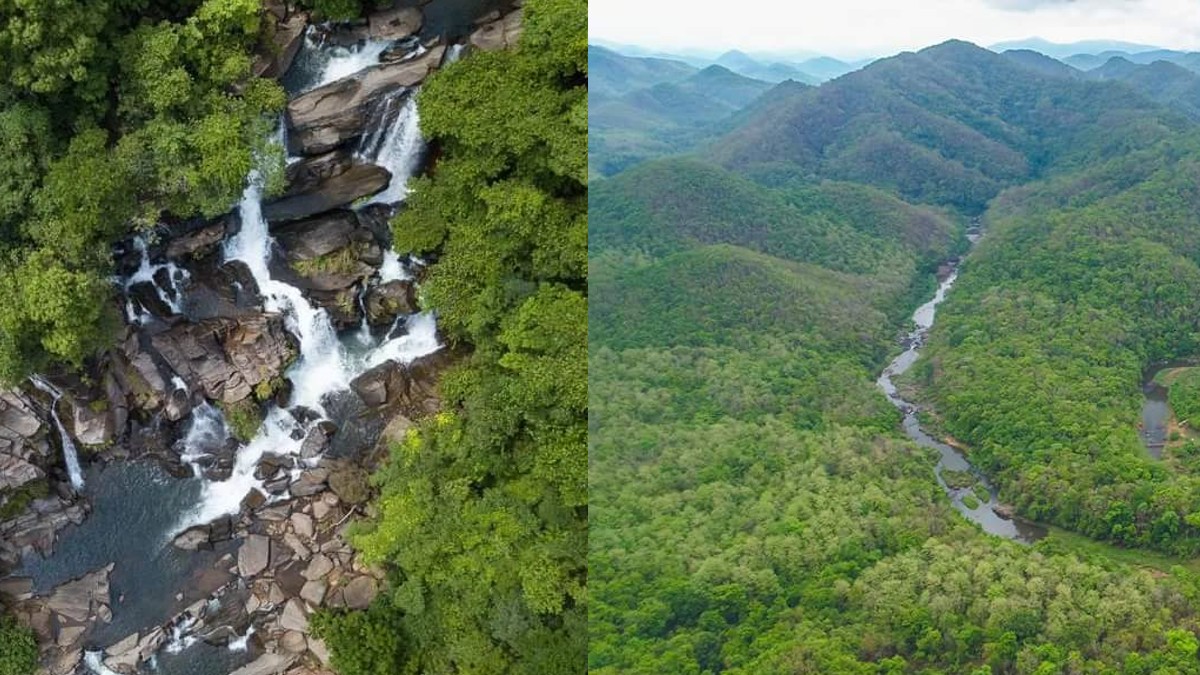 Skip Kasol and visit this Andhra Pradesh Hill station which is a marijuana heaven
About 90 kilometers from the town of Rajahmundry, lies the picturesque hamlet of Maredumilli. The pristine and intensely green hill station of Andhra Pradesh is an abode of milky white waterfalls meandering through the lovely rocks. Some notable waterfalls present here include Swarnadharna Waterfalls, Rampa Waterfalls, Amruthadhara Waterfalls, Polluru Waterfalls and Jalatarangini Waterfalls. If you want to experience the beauty of the mountains in isolation, you can probably ditch Himachal and Uttarakhand and head here. The village of the Eastern Ghats also has an ecotourism center in the heart of thick wilderness. While Maredumilli can be visited at any time of the year, the monsoons are the best to witness its grandeur.
Also Read: Stay in a Houseboat on the Godavari River in Andhra Pradesh from ₹9,000
Maredumilli, the hill station home to immense natural beauty
In Maredumilli, you can revel in a variety of pleasures, from waking up to the sound of birds, from the smell of coffee plantations to nature. The place also has a mythological significance. The Vali-Sugriva battlefield of the Ramayana is believed to be present here. Besides coffee, pepper, gooseberry and amla are also grown here. Interestingly, a sprawling stretch of the village is covered in marijuana plants. Marijuana is being produced here at a remarkable rate and in the near future Maredumilli could become the cannabis capital of India.
Also Read: Here's Why You Must Visit Andhra Pradesh's Gandikota Before USA's Grand Canyon
Immerse yourself in tribal life and trek through the jungles
A campsite called Jungle Star Nature Camp Site is located between three waterfalls in Maredumilli and offers stay experiences close to the local culture. It can give you an insight into tribal life there and their traditional art forms. The jungles of Maredumilli are inhabited by majestic wild creatures and colorful butterflies. Thrill seekers can also embark on hikes and trails through the forests.
The Bhupathipalem Reservoir, flanked by mountains, is also close to Maredumilli. The backwaters of Bhupathipalem are a feast for the eyes and the place is a paradise for birdwatchers. Maredumilli has two stunning viewpoints, Manyam viewpoint and Sokuleru Vagu viewpoint which offer a 360 degree view of the valley. A road trip to Maredumilli from Hyderabad can be scenic, surrounded by mountainous landscapes and streams on both sides. Maredumilli can also be reached from Rajahmundry hill station or Rajahmundry airport.