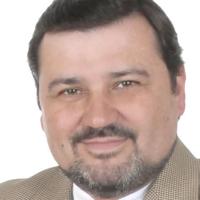 Recalling childhood adventures experienced in mountain attractions | Appalachian Highlands
Summer is near and that means we're knee deep in festival season here in Northeast Tennessee.
Many of these events showcase the natural beauty of the Appalachian Highlands and the rich heritage of the Scots/Irish who first settled the area.
Growing up in the Piedmont region of North Carolina, I remember how exciting it was to head into the mountains for a day trip or a short family vacation. It was a refreshing break from the sultry summer days treading the brown clay of Catawba and Lincoln counties of my childhood.
These trips yielded many plastic beads, feathered headdresses, and toy tomahawks from roadside attractions in and around Cherokee. Hard candies, taffy and chocolates were also trophies brought back from our expeditions.
I remember marveling at the gravitational wonder of Mystery Hill at Blowing Rock. I was disappointed a few years later when my high school science teacher ruined the experiment by blurting out (spoiler alert) it was just an optical illusion.
We sometimes ventured farther west, giving a young boy the kind of elation that only an explorer like Daniel Boone could relate to. One such trip landed us deep in the Smoky Mountains, in a place people will know today as Dollywood.
Next up was Silver Dollar City and by my family's accounts it was, dollar for dollar, the best value for a theme park in the world. Forges, craft shows and jaw-dropping rides, all for half the price of Disney World and without long waits.
I remember we enjoyed the Spinning Bucket, although my younger brother (who was prone to motion sickness) lost his cotton candy.
Many of these attractions and theme parks were detailed in a book that I remember making its way through our newsroom over a decade ago.
"The land of the Smokies: Great Mountain Memories", by Tim Hollis, fondly recalled the days when a visit to places such as Santa Land, Silver Dollar City and Land of Oz was a magical trip to the mountains of Tennessee and North Carolina.
Some of these attractions might be considered quaint and a bit cheesy by today's standards. Even so, I remember the excitement I felt as a little boy gazing into the Sleeping Giant's Castle at Tweetsie Railroad in Blowing Rock, NC.
(This so-called giant was actually a large dummy whose recorded snores sounded very real to a 6-year-old's ears.)
I also remember playing miniature golf in Pigeon Forge, dodging during the shootout on the streets of Ghost Town in the Sky in Maggie Valley, NC, and finally getting to "see" Rock City in Chattanooga.
In her book, Hollis traced the development and eventual demise of many mountain tourist attractions that we baby boomers enjoyed in our youth. He also explains how engaging TV ads aimed at children have made sites like Tweetsie and Ghost Town favorite destinations for many families.
I wonder how many of you reading this remember Fred Kirby, the singing cowboy and longtime peacekeeper in Tweetsie Town? His weekly WBTV show in Charlotte ("Fred Kirby's Little Rascals") made Tweetsie Railroad the beloved theme park it remains today.
Some of the wonderful attractions detailed in "The Land of the Smokies" no longer exist. Others have changed a lot over time.
Hollis also dedicated several chapters of her book to the natural wonders of the Smokies, such as Grandfather Mountain, where generations of children have enjoyed crossing the mile-high swing bridge and spending time with Mildred the Bear and her cubs. .
Sadly, Hollis writes that when Mildred was found dead of old age in 1993, what remained of the glory days of the southern Appalachian tourism industry died with her.
Here in Tennessee, places like Gatlinburg, Pigeon Forge, and Lookout Mountain continue to draw visitors from around the world. Today, many tourists come to enjoy the natural beauty of the mountains and streams.
There is also something to be said for the hospitality of the locals.
"…in the end, Smokies country really doesn't seem to need publicity at all," Hollis writes at the end of his book. "After all, he's been building a reputation and goodwill for at least a century – even longer in some places."
And the doormat is still out.