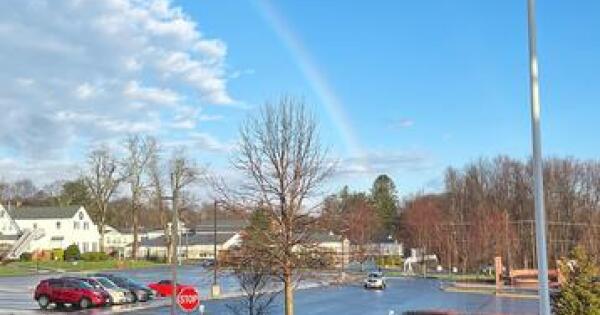 Mountain top | The Newtown Bee
Posted: Apr 08, 2022 8:00 AM
Spring book donation day, sponsored by Friends of the CH Booth Library, is scheduled for this weekend. Volunteers will be in the library parking lot, 25 Main Street, on Sunday, April 10, rain or shine, from noon to 5 p.m. to help unload donations and provide tax receipts. Donations of new and gently used books, DVDs, CDs, LPs, video games, board games and puzzles are sought. Donations are used by the Friends to raise funds for the library during the big annual summer book sale, scheduled for July 8-12 this year; The small bookstore near the circulation counter on the second floor of the library; and the holiday sale in December. For more information on Spring Book Donation Day, call 203-270-4537 or visit standbooksale.org.
Michael Unger spoke with Newtown bee Editor John Voket recently, and the two caught up on all things NewArts and the planned summer production of Seussical the Musical. There are still openings for those who would like to participate, whether on stage in front of the audience or as a member of the team. Another round of auditions is scheduled for Saturday, April 9, from 10 a.m. to 3 p.m., Michael told us last week. The auditions are all virtual and there were still plenty of appointments available Wednesday morning. There are openings for performers from freshman through college age, and performances will take place in August at Newtown High School. Get a copy of last week Newtown bee or visit NewtownBee.com to read John's article after speaking with Michael. Conversely, check out the print and online calendar listings for more details, including links to John's story and to the NewArts audition page.
A few Newtown residents will be part of "To celebrate! A life of Middle Eastern dancea special event scheduled for Sunday, April 24 at WCSU's Ives Concert Hall. Riskallah Riyadh, who will host the afternoon event, will be joined by local students and at least five guest professional dancers will all be part of the 2 p.m. show. Tickets are $30 for adults, $10 for ages 12 and under and can be reserved at riskallah.com or WCSUtickets.ticketspice.com/celebrate.
NHS student-athlete Marc Maurath started a Newtown community service project called Wedges for children. He set up a booth at NYA Sports & Fitness with the goal of collecting 200 pairs of youth and high school cleats for sports including baseball, soccer, football, softball, lacrosse, and more. Maurath works with a national non-profit organization called Leveling The Playing Field which will help with distribution to programs in need.
It took a while, but we think we finally know who the unidentified man is in the group photo released during the presentation of The way we were. Former longtime resident Evie (Pendergast) Andrejczyk called to tell us she was pretty sure it was Coach Harold DeGroat, and after digging through some archive photos, we think Evie is absolutely right. Evie was among countless children who learned to swim with Coach DeGroat (at Curtis Pond in Sandy Hook, no less), and recalled some of his leadership in Newtown's early athletic schools. With that last piece of the puzzle filled in, we thank everyone who helped fill in the names of all the men in this photo.
Steve Danyew, a graduate of Newtown High School and the University of Miami's Frost School of Music, recently wrapped up a stint as composer-in-residence at the 2022 Colorado State University-Pueblo Festival of Winds. During the festival, the CSU- Pueblo Wind Ensemble premiered Steve's new work, "American Nocturne", which was the third and final piece in his Magnolia Star Trilogy. Steve also had the opportunity to chat with students about composition, meet with local high school principals, work with a guest conductor and one of the festival's four high school honor bands. while the band prepared their arrangement of "Amazing Grace" and even took the time to debut as a percussionist. With just two hours of rehearsal, Steve and others put together a short program of music – including his work, "Green Diamond" – which was all played later in the day for high school students attending the festival. .
A reminder this week that at least the next two Newtown Creative Arts Society (SCAN) artist demo programs will be at temporary locations. SCAN usually meets on the lower level of the Newtown Meeting House, but is going offsite this month. On Wednesday, April 13 at 5 p.m., Guilford artist Steve Plaziak will give a watercolor demonstration in the CH Booth Library Community Room, 25 Main Street. Later this month, Jacqueline Jones will present a demonstration using oil paints to create a lily pad scene. This program is scheduled for Wednesday, April 27 at 1:30 p.m. at the Newtown Congregational Church, 14 West Street. SCAN requires that all guests of its programs be fully immunized; masks can also be requested. Reservations are not taken for SCAN programs, but additional information is available at SCANart.org.
I noticed this week that the old The Newtown Bee Editor Nancy K. Crevier added two additional paintings to its current exhibit at the CH Booth Library in the Mary Hawley Museum Room on the third floor. Nancy's exhibit features landscapes, with an emphasis on clouds, as seen at Holcombe Hill Wildlife Preserve. She has 16 small paintings displayed in a display case, and now two other larger paintings.
Newtown High School students participated in the Annual day of silence April 8, a day when participants create a vacuum of silence in solidarity with those still in the closet or unable to come out. "By not using your voice that day, you are supporting and representing those who cannot use theirs," read an announcement for the event. The event was organized by the school's Gay-Straight Alliance and students registered in advance to participate.
Valérie Petrillo, teacher at Sainte-Rose school in Lima, took this photo of a Rainbow on Church Hill Road from the school's viewpoint at 40 Church Hill Road on April 1. I know what April showers bring…I hope April rainbows bring hope and brightness to all.
Another reminder for our readers — especially those who follow us on Facebook — next Friday morning will be the time to vote in the 2022 Newtown Bee Peeps Diorama Contest. Shannon Hicks hopes to defend her victory from 2021, when she clinched her fifth championship title with her creation, "January 20, 2021: Kamala Harris, America's First Vice President, is sworn into office." We know that Lynn Remson is just looking forward to showing off her design this year, and possibly winning her third title, and the honor of hosting the Peeps Diorama Contest trophy at her desk for the next 12 months. We hope there will be a few more entries to choose from. We will have internal voting on Friday morning, and we will also be offering voting on Facebook for the 2022 Peep-les Choice Award. Plan to visit our Facebook page (facebook.com/TheNewtownBee) between 9 a.m. and 12 p.m. to vote for the diorama of your choice.
I'll be happy to award myself a trophy as long as you promise next week to… Read me back.