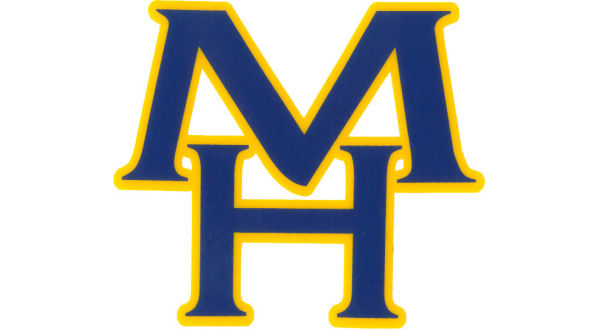 Mountain Home cross-country teams do well in season opener
Bomber Cross Country teams in grades 7-12 officially kicked off their season Thursday at the Steve Wagoner Invitational in Willow Springs, Missouri.
The inaugural meet featured Junior High and Junior Varsity 1.55 mile divisions as well as Varsity 5k races. The race site, which is on the municipal golf course, is known for its challenging and hilly terrain. For those who may not be familiar with cross-country team scoring, the rules are simple: each team adds up the places of its top 5 runners, and the lowest score wins.
The varsity teams battled again with friendly cross-border rivals, West Plains High School. While both teams fell short of Zizzer's teams, they did manage to put up runners-up team performances.
In her Bomber Cross Country debut, senior Erika Krueger posted a strong 3rd place finish, covering the 5k distance in a personal best time of 20:56. She was followed by Erin Smith (6th), Cayla McMaster (9th) and Whitney Wilber (11th), with Monica Chafin (20th) as the team's final scorer.
On the boys side, Ky Bickford beat his second-place finish from a year ago, winning the individual title with an impressive time of 16:35. William Hill (4th) and Ty Lawrence (7th) also finished in the top 10. Cade Triantos (12th) and Alex Hester (16th) also scored for the Bombers.
Both the junior boys' and girls' varsity teams won the team titles over the 1.55 mile distance, with the girls scoring 31 points and the boys just 25 points. Merritt McConnell placed 3rd with a personal best of 11:45 and was followed by Rachel Chamberlin (4th), Malia Breshears (6th), Amelia Mason (8th), Charis Green (10th). The JV Boys' race saw the second individual bomber champion of the day, with rookie Garrett Barr retiring in the final stages of the race with a personal best 8:34. Teammate Trenton Smith also clinched a podium spot in 3rd, with Austin Callies (5th), Eli Lane (7th) and Trey Czeschin (9th) also scoring for the Bombers.
In the girls' junior high division, Lucy Koehn posted a 7th place finish with a personal best of 11:22. Koehn was followed by Cisily Geottler, Pixie Bolick, Haley Fowler, Leah Bockstahler and Jamie Chandler. Junior Lady Bomber's efforts placed them 4th as a team.
The Junior Bomber boys managed to win the tag team title with a score of 51 points. Pinkston's Wave Simmons led the way with an impressive 4th place finish and a personal best time of 9:48. Levi Payne and Eli Jones also clinched top 15 spots with personal bests of 10:04 and 10:07 respectively, with Tyson Kemp and Luke Hilvert sealing the victory soon after.
The Bomber High School teams will next face off at the Bison XC Invitational in Searcy on September 17, while the college teams will face off at the Salem Invitational on September 20.
high school girls
MH 4th place
Lucy Koehn – 7th – 11:22
Cisily Goettler – 22nd – 12:07
Pixie Bolick – 35th – 12:49
Haley Fowler – 52nd – 1:53 p.m.
Leah Bachstahler – 59th – 2:26 p.m.
Jamie Chandler – 62nd – 2:32 p.m.
Junior high school boys
MH – 1st place
Wave Simmons – 4th – 9:48
Levi Payne – 12th – 10:04
Eli Jones – 13th – 10:07
Tyson Kemp – 32nd – 11:04
Luc Hilvert – 44th – 11:19
Junior varsity girls:
MH – 1st place
Merritt McConnell – 3rd – 11:45
Rachel Chamberlin – 4th – 12:18
Malia Breshears – 6th – 12:40
Amelia Mason – 8th – 1:21 p.m.
Charis Green – 10th – 1:36 p.m.
Junior varsity boys
MH – 1st place
Garrett Barr – 1st – 8:34
Trenton Smith – 3rd – 9:02
Austin Callies – 5th – 9:26
Eli Lane – 7th – 9:46
Trey Czeschin – 9th – 9:49
University girls:
Western Plains – 1st
Mountain house – 2nd
Erika Krueger – 3rd place – 20:56
Erin Smith – 6th place – 22:04
Cayla McMaster – 9th – 22:26
Whitney Wilber – 11th – 23:21
Monique Chafin – 20th – 25:51
University boys:
Western Plains – 1st
MH – 2nd
Ky Bickford – 1st – 4:35 p.m.
William Hill – 4th – 17:13
Ty Lawrence – 7th – 17:46
Cade Triantos – 12th – 18:43
Alex Hester – 16th – 19:25
Web readyMT Powered by WireReady® NSI