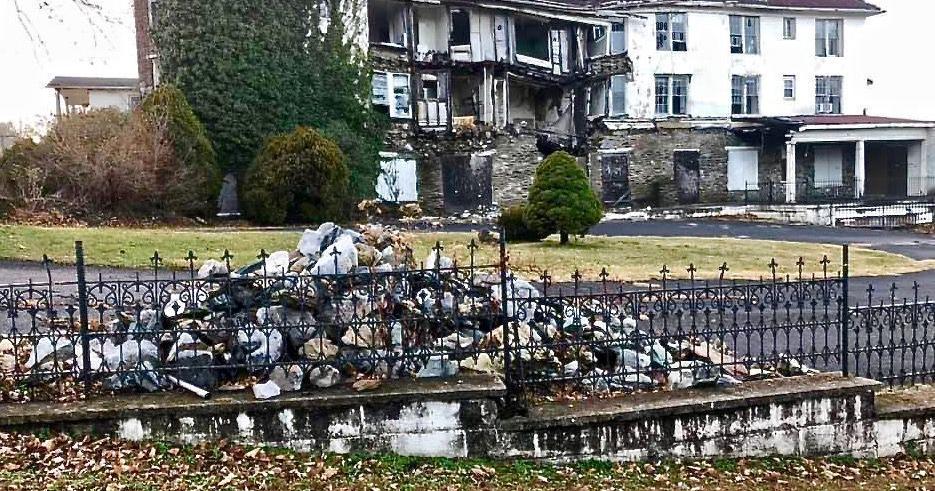 Hill Top House demolition work scheduled for Wednesday | Journal-news
HARPERS FERRY – After years of legal battles, lawsuits and negotiations, the demolition of the Hill Top House in Harpers Ferry is set to begin in earnest today.
The demonstration work will mark the next step for SWaN, which serves as the developer behind a project to reinvent the historic site into a luxury hotel.
Although the problem has been present for more than a decade, the project has only recently made significant progress, with the state enacting a tourism law allowing the development of state-controlled tourist districts in certain circumstances. The Hill Top House project at Harpers Ferry falls within this circumstantial jurisdiction.
SWaN Hill Top LLC, based in Leesburg, Va., has worked to create a 129-room luxury hotel on the site of the historic home that once housed luminaries such as Mark Twain and presidents such as Woodrow Wilson. For years, the plan divided the town, which only a few hundred people inhabit.
Some residents argued that there was once a contingency of city officials constantly erecting roadblocks, making it almost impossible to proceed with the project, while others argued that SWaN didn't have to. mind the best interests of the city and a luxury hotel. would end up compromising the historical pedigree of the city.
More recently, a group of Harpers Ferry residents filed a lawsuit against SWaN, alleging that the city council lacked the legal authority to sell the streets it had sold to SWaN to help make move the project forward. This lawsuit was opposed by State Attorney General Patrick Morrissey, who filed a brief supporting the Hill Top House project and the city's authority to move forward.
"For West Virginia to reach its full potential, cities and towns like Harpers Ferry must have the flexibility to pass ordinances that allow for economic development within their borders," Morrissey said in a press release. of November. "This project has been significantly delayed by forces that oppose the economic progress of the state. We can no longer afford to delay this vital project.
That sentiment was not shared by all in Harpers Ferry last year, as at a special April council meeting some residents expressed concern about the project, including the Tourism Development Act who has been instrumental in getting things to where they are. today. Elayne Edel-Bishop, who noted at that meeting that she had lived in Harpers Ferry for 33 years and was a "lifelong activist" as well as a volunteer for the town, then claimed that she was not the only one skeptical about the progress of the project.
"In December 2020, City Council received petitions from over 50 residents pleading with City Council not to privatize public lands east of Ridge Street," she said in her statement. "Public land should not be sold or controlled by a private investor."
While demolition was originally scheduled to begin on Monday, work will start today instead. Laurel Ziemianski, SWaN's project manager, and Karen Schaufeld, part of SWaN's owning group, were unavailable for comment at press time.