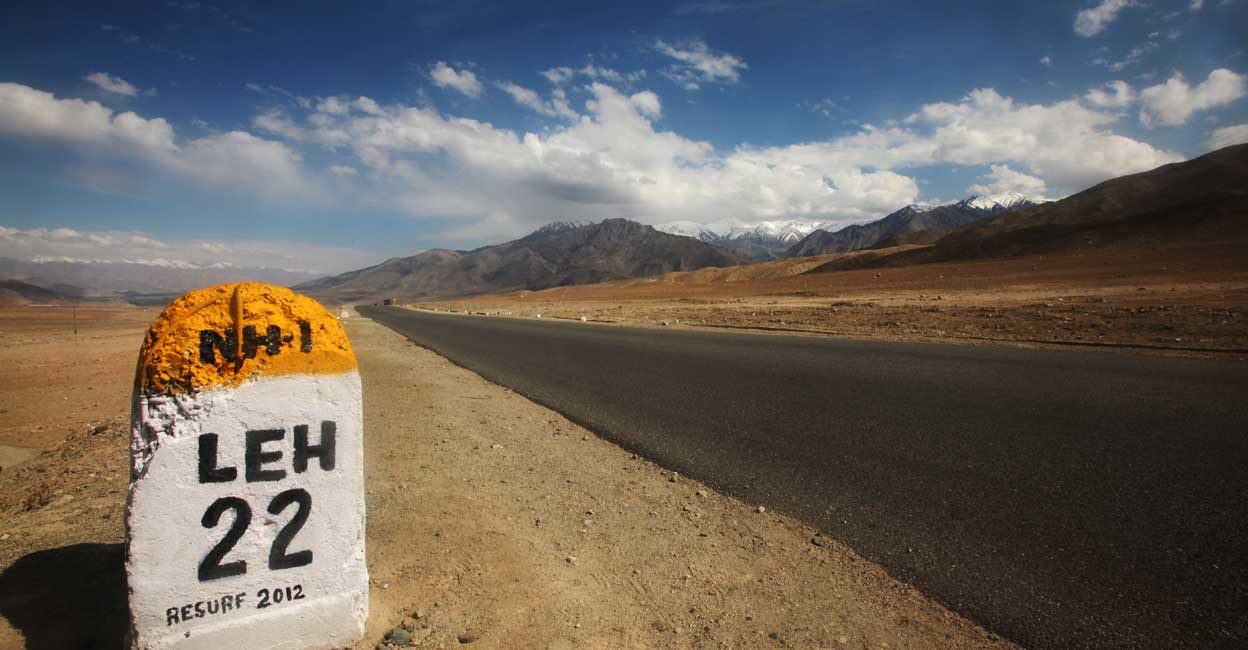 Hill Station Trails in India for Summer Vacation
After two years of social distancing, the world appears to have adjusted enough to the "new normal" for travel to resume. Where international travel to exotic locations in Europe or the Americas is still clouded by health advisories and restrictions, domestic travel is poised to restart and regain its pre-pandemic momentum.
Given India's successful vaccination campaigns and considerable common knowledge about basic standards of disinfection across the country, the upcoming summer holidays present exciting travel prospects!
Before exploring domestic travel options, it is important to note why most schools in India close for summer vacation. The reason for this is temperatures rising to unbearable levels, how almost criminal it is to expect children to commute and study in classrooms.
This premise leads to the natural result of travelers choosing cooler places (in India) to take off during this long break. Given their naturally cooler climatic conditions, high altitude areas naturally become the most viable and attractive option for summer holidays.
The Indian terrain is endowed with multiple high altitude or mountainous destinations, both in the north and in the south. But today's discussion is about the one mountain trail in the north that has put India on the international wanderlust map – the trail to Leh, the biggest and arguably the most picturesque of Ladakh.
We start our journey from the foothills of Himachal Pradesh…
First stop: Kasauli
A two-hour drive from the nearest airport in Chandigarh is the scenic hill station of Kasauli. With a consistently cool climate, Kasauli offers a well-deserved respite from harsh summers for North Indians looking for a long weekend getaway.
We recommend a short two-day stay in Kasauli before moving on to your next destination. You can visit its famous Tibetan market and taste delicious local cuisine during your stay. You can also visit popular tourist sites such as Gurkha Fort, Christ Church and Monkey Point (the highest point in the city).
Second stop: Shimla
A two and a half hour drive from Kasauli, you have the city called "the queen of the hills", Shimla. Capital of Himachal Pradesh and one of India's most popular hill stations, Shimla is home to several tourist delights. From ice skating to religious pilgrimages, this city has it all. Ideally, we recommend a four-day stay here, but seeing as we have six locations to cover, Shimla can also be seen in three days. But while you're here, don't forget to go horseback riding and ice cream on the road to the mall!
A 30 minute drive from Shimla is the small town of Kufri. A particularly great adventure for all children is the famous little train connecting Shimla and Kufri, which promises to bring you the most scenic sights of the great Himalayas.
Third stop: Kullu
At a higher altitude, six and a half hours from Shimla, with lower temperatures, is the hill town of Kullu. Kullu is an adrenaline seekers paradise, widely known for its adventure sports and hiking trails. A one day drive to Kullu is enough and the main reason we even take a day break there (besides doing adventure sports!) is that the drive to Manali becomes a bit more challenging and difficult.
Fourth stop: Manali
About an hour from Kullu is Manali, one of the best known national and international tourist destinations! Tiny cafes dot the streets as music pours into every corner of this pretty hill station.
A total fun festival, Manali has a lot to offer its guests. From delicious fine dining to hauntingly beautiful sites and a range of adventure sports, Manali has something for every age group! Divided into two parts (the old and the new Manali); you need a minimum of three days to see this city to really enjoy it!
Moreover, if you happen to visit Manali during the winters, its world famous music festival is absolutely a must.
Fifth and last stop: Leh
The eleven and a half hour drive from Manali to Leh is one of the most beautiful and scenic drives in the world. Although one can easily fly direct to Leh, most choose to land in Manali and descend in Leh just to take in the stunning views of the "roof of India" – the Himalayas. Along the way, one passes through hauntingly beautiful sites like Tanglang La Pass and Lachungla as well as Magnetic Hill, all of which are day trips from Leh.
The serene waters of Pangong Lake have mesmerized many travelers and brought them back to Leh time and time again. The Shanti Stupa here also receives many visitors during the tourist season. With plenty to do, we recommend a minimum of four days in Leh. Other popular attractions include Sand Dunes Recreation Park, Markha Valley, Spituk Monastery and the confluence of Indus and Zanskar rivers.
The hill stations mentioned above are just a few that dot the foothills of the Himalayas in Himachal Pradesh and Uttarakhand. Other fun and considerably shorter trails include the Jim-Corbett-Nainital-Binsar National Park and the Dehradun-Mussoorie-Rishikesh trails. All are equally fun and provide a cool sanctuary away from the heat. Since Shimla to Leh is a longer trail, we suggest you do it for about 10 days. The other trails are relatively shorter and can also be easily done in a week. So pay attention to the number of days you have before booking your trip!
Which trail is next on your travel wish list? Tell us. We may have an itinerary handy for you!