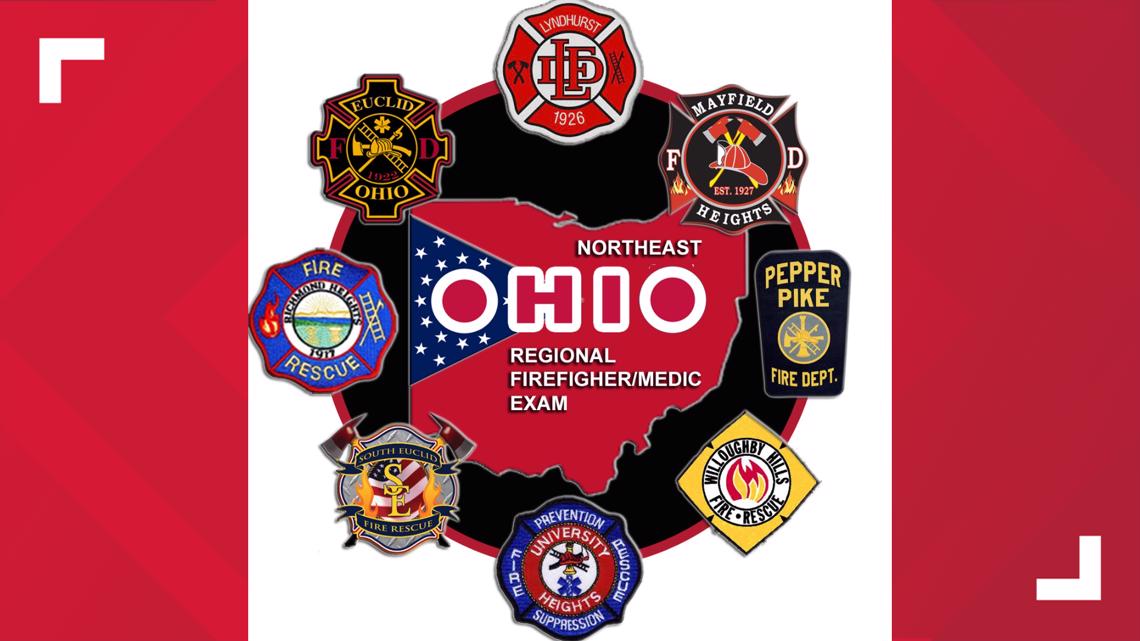 East Side Fire Departments Hold Joint Test to Hire Firefighters and Medics
8 local fire departments work together to find the most qualified candidates to become firefighters
MAYFIELD HEIGHTS, Ohio – Staff shortages are affecting many businesses as a result of the pandemic, and local first responders are not exempt from this problem.
Chief Bruce Elliott of the Mayfield Heights Fire Department said he and other fire chiefs have been discussing how to resolve the issue.
"We have a recruitment problem. It's a national problem, there are fewer and fewer people wanting to do these public safety type jobs," Chief Elliot said. "We deal with hazardous materials, and there are just a lot of dangers inherent in the work itself."
Hoping to streamline the hiring process, eight East Side suburbs will hold a joint test on May 24, 2022.
South Euclid Civil Service Commissioner Mark Zamiska said they hoped 200-300 applicants would apply.
By holding the joint test, a candidate basically applies to these eight departments.
"As an applicant trying to become a firefighter, you have a better chance than using one city or applying to one city. You'll cost the same for one city and pass the test for eight," Zamiska said. 3 News.
RELATED: Northeast Ohio Police Department Struggles to Find New Recruits
RELATED: Governor Mike DeWine Announces Pilot Program to Recruit 'Highly Skilled' Ohioans into Law Enforcement Jobs
Each city hires many firefighters, and a qualified candidate may receive multiple offers from different cities.
"By passing this test as a candidate, you have a high chance of being hired," Zamiska added.
The eight cities affected are Euclid, Lyndhurst, Mayfield Heights, Pepper Pike, Richmond Heights, South Euclid, University Heights and Willoughby Hills.
The application fee is $65 and will qualify you for these eight fire departments. You can find the app here.
Applications must be sent before April 14, 2022.
The test will take place on May 24, 2022 at the Hilton Garden Inn in Mayfield Village. There will be two test times offered and applicants will be notified of their test time.
Applicants must be at least 18 years old and have a high school diploma (or will graduate from high school in the spring.) Certificates or experience are not required, but will increase your chances of getting an offer. However, anyone interested is encouraged to apply.
Chief Elliott said most firefighters feel fulfilled in their work and in serving the community.
"When you ask most firefighters, if you ask 100 firefighters, 99% of them would say they wouldn't change jobs for the world," Elliott said. "It's a very rewarding job, it's a job I'm proud to be a part of. I wouldn't change a thing if I had to do it over again."