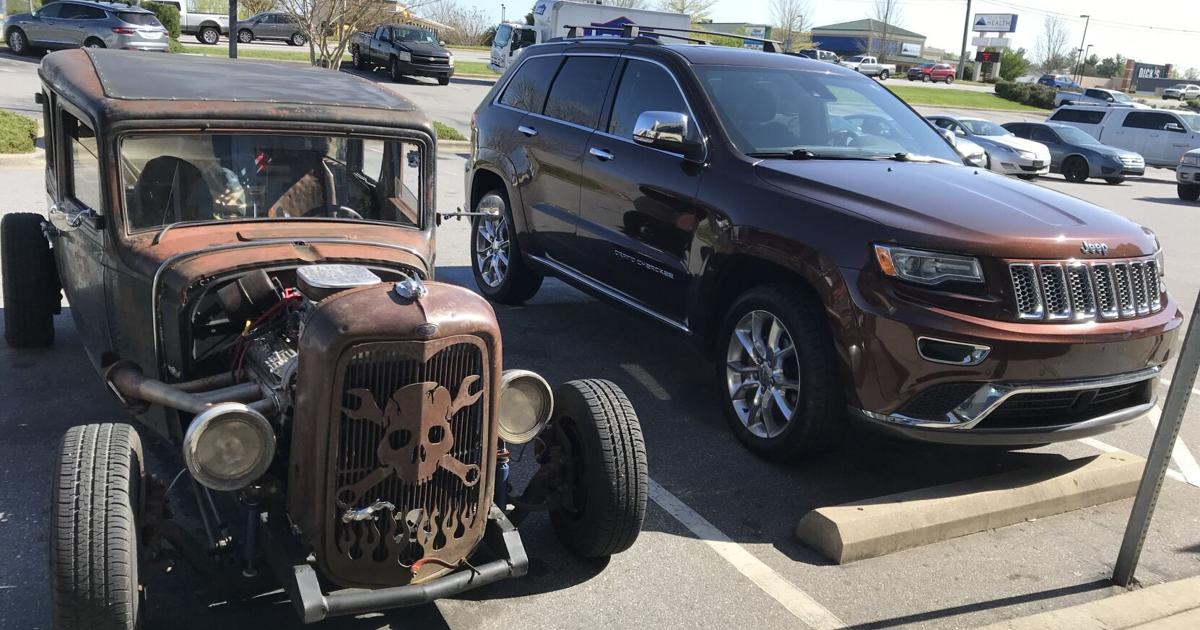 Cedar Mountain News | Lifestyles
Rocky Hill Baptist Church
The Easter cantata conducted by Lenoir Bishop on Sunday was greeted with hearty applause after each song. After more than two months of work, it was a welcome sound for the choir. Many people had traveled a long way, some returning to Cedar Mountain after wintering in Florida. We saw some that we hadn't seen in a while. It was quite a meeting and a celebration.
Sherwood Forest
The Earth Day celebration in Sherwood Forest will open on Thursday April 21 with a Nature Nuts presentation featuring Dr Dave Ellum of Warren Wilson College. Discover the ecology of forest undergrowth at 7 p.m. at the Center Robin des Bois.
Friday noon, meet at the Arboretum with the Friends of Sherwood Forest. Explore revived plantings and help install native Paw Paw trees. Studio 276 will host a hands-on activity for kids at 4 p.m. to wrap up the day.
Come join us for an outdoor early childhood education scholarship fundraiser! The Friends of Pisgah Collective are proud to present West Fork Fiasco at the Sherwood Forest Robin Hood Barn from 5-7 p.m., Saturday, for a donation-based fundraiser.
The Friends of Sherwood Forest summer series will return in August with a program schedule to be announced later. The plan now is for Sherwood Forest Friends to sponsor a specialty drink at the outpost during the month of May to celebrate the annual return of the Blue Ghosts. Visit our local hangout, sit outside and sip the Blue Ghost Bubble and enjoy the spring!
a barbecue
Fancy a BBQ? Come to the Cedar Mountain Fire Department on Saturday, May 28 and treat your taste buds. The Auxiliary will prepare a BBQ meal and all the trimmings. The requested donation is $12 per plate or per book. The barbecue will be ready to serve at 11 a.m. and will last until exhausted or until 2 p.m. We want you to see what your previous donations have meant to the fire department and the community so far. Extrication equipment, funded by your donations, will be on display. Your donations will go towards the additional equipment needed.
Christine's Corner by Christine Pace
My little Pomeranian puppy, "Rockefeller", also called Rocky, went for his first walk on Main Street in Brevard last week, after all his rabies and puppy shots. His vet said he was ready to join all the other dog walkers in town. He did really well. This week he will be visiting several friends at Cedar Mountain. And speaking of pebbles, imagine the surprise I got when rummaging through a box of books that had been in storage since I moved five years ago. Rocks! Three stones, each the size of a baseball. These were part of my Joe's collection. He was picking up a stone from all our travels. I didn't know he packed them. It made me laugh out loud. Joe passed away a year after we moved, but the reminders still come back. I hope to find others.
May celebrations
There's a whole list of May birthdays, including mine (Mother's Day this year). I would like to add your name to the list, or your birthdays, graduations or other "celebrations" in May. Please send me your submission by Monday, May 2, for inclusion in this week's Cedar Mountain News column. You can email me at: chris_p_artist@yahoo.com. Thank you!
art lessons
I've been given some adorable terracotta bugs to give to the kids during this summer's free art classes, which will be held in the grounds next to the Creekside Market. They are around 3 to 4 inches depending on the insect and are so cute. We will use acrylic paints on them. More information when school is over. If you want to help with these two hour art lessons, let me know at: chris_p_artist@yahoo.com. Thank you.
Around the House by Linda Packer Young
I keep having problems with my computer. Sometimes it takes several minutes to type a word. Therefore, I apologize to anyone whose news may not have appeared here this week. My computer "lost" an almost finished Cedar Mountain News for this week. It just tells me the file is corrupted and I can't open it. Therefore, I had to start over and probably missed a few things.
On a lighter note, my honey and I stopped for lunch at the Southwest Grill on NC 280 on Tuesday and look what parked next to us. It was another "Rusty", which was what we call our new Jeep. This Rusty had a very advanced rust case and a good candidate for a Stephen King movie. No rust on our ride though.
Thanks for reading the Cedar Mountain News. Your contributions and comments are encouraged and welcome. We'd love to know what's going on if you'd like to share. Photos are also welcome. Please email news and photos to Linda at cedarmountainnews@gmail.com by Monday evening if possible.